Hello Ruby
Hello Ruby is the world's most whimsical way to learn about technology, computing and coding. We are all about curiosity, playfulness and logic.
We provide tools for kids, parents and educators to learn to understand programming in a fun and creative way. Our story started off with a book that is now published in over 22 languages, including Japanese, Korean, Dutch and even Finnish.
The book made its debut on Kickstarter in 2014 and quickly smashed its $10,000 funding goal after just 3.5 hours and gathering 380 000 dollars in total funding. Hello Ruby was at the time the most funded book on Kickstarter's children's book category.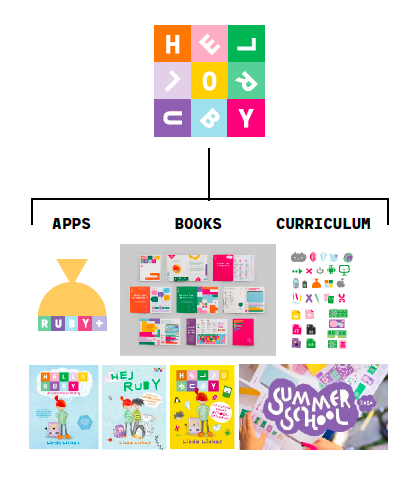 In a more and more technical world we need to make STE(A)M education more approachable, more colourful and more diverse.
Our aim is to create, promote and evaluate exceptional educational content on computational thinking for 4 -to 10-year-old children across different channels. These include things like the ability to decompose a problem, spot patterns, think algorithmically, debug problems and work together.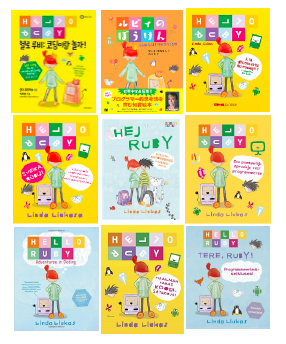 Ruby's story continues online with exercises.
Hello Ruby: Adventures in Coding has been published in over 30 languages.
The new approach to teach technology has been well received especially in Asia. The Japanese edition of Ruby was the most sold children's book on Amazon and Rakuten for a week and won the biggest design award in China, DIA Design Award.
Linda's TEDx talk in CERN on children and computing has been watched over 1.5 million times.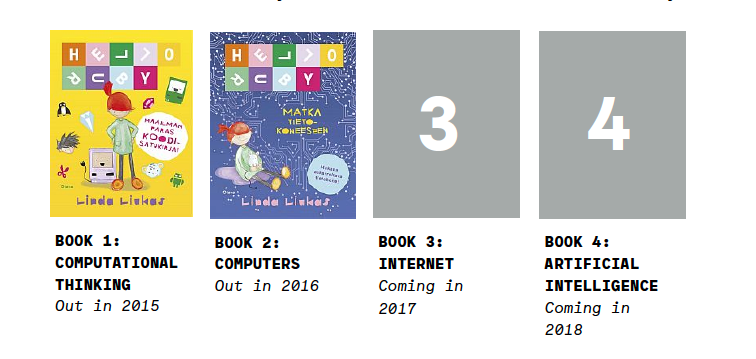 Linda Liukas
Hello Ruby's founder Linda is a programmer, storyteller and illustrator from Helsinki, Finland.
Linda is a central figure in the world of programming and has worked on edutech already before it was called that. Linda is a Codecademy alumni and the founder of Rails Girls, a global phenomenon teaching the basics of programming for young women all over the world. Having never really outgrown fairytales, Linda sees the web as a maze of stories and wants to hear more diverse voices in that world.
To read more about Linda, check out her website
Linda has written several blog posts about her Kickstarter journey. You can find all of the posts here and a newsletter here
Why we should know code?
Code is the 21st century literacy and the need for people to speak the ABC of Programming is imminent. Our world is increasingly run by software and we need more diversity in the people who are building it.
More importantly, writing software is about expression, creativity - and practical application. Our kids should learn to bend, join, break and combine code in a way it wasn't designed to. Just as they would with crayons and paper or wood and tools.
We believe there's plenty to learn in programming logic and culture before showing children a single screen.
Presentations
TED.com: Poetry of programming
A 12 minute talk on technology, programming and Ruby
TED Residency: Crawling into a computer
A 6 minute talk on what is a computer. What if you could fall in love with a computer by falling inside of it?
Slush 2014: Storytelling, software and one Scandinavian childhood
A presentation focused on the Principles of Play around Ruby.